Jointing biscuits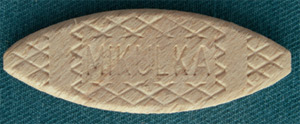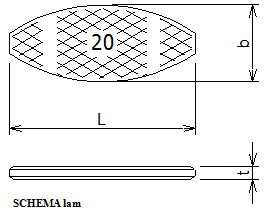 Jointing biscuits serve for a tight and quick connection in the manufacture of furniture and some construction joinery products. They are designed for the connection of parts from agglomerated materials (chipboard, wood-fibre panels) and also from solid wood.
dimensions:
type

Length L

(mm)

Width b

(mm)

Thickness t

(mm)

0

47

15

4

10

53

19

4

20

56

23

4

3

56

30

4
Jointing biscuits are compressed from solid beech wood with a humidity of 8 ± 2 %.

The high precision of the thickness and quality workmanship of jointing biscuits guarantee their easy and comfortable application and the tight connection of bonded parts. Biscuits are sorted and defective pieces (manufacturing defects and wood defects) are discarded.

Biscuits are packed in cardboard covers per 1000 pieces (+ extra 2 %).