Wooden caps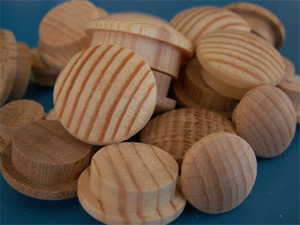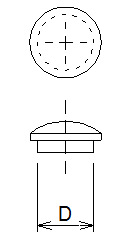 Wooden caps are used to cover the openings for connecting elements (bolts, wood screws etc.) in furniture and construction joinery products.
Caps are made from solid wood.
The surface of the caps on the face side is ground.

dimensions: diameter D: 8; 10; 12; 14; 15; 20; 25; 30; 35 mm
species: beech, oak, spruce, pine, ash, larch, maple

As standard, the wooden caps are packed in PE bags per 100 pieces.